Bon Buddhism Festival
Bon Buddhism Festival is between 12th and 16th of August. We go to the area, which is regarded as border between this world and another world to invite the spirit of the deceased. This is because the area around Rokuharamituji Temple was the ground where the dead was abandand in the Medieval period. My mother went to pick up my father's spirit who passed away 3 years ago.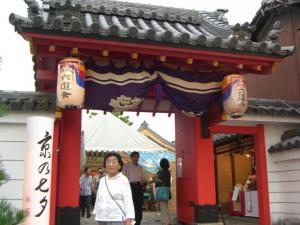 She was so quick to follow the procedure-buy a branch of Koyamaki, ask the monk to write down my father's posthumas Buddhist name on a tablet.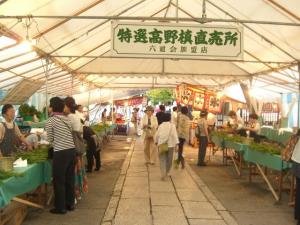 Pull the bell to welcome him to this world, place the tablet in front of the Jizo Bodhisattva, splash water with a branch of Koyamaki. Now the soul of my father is happily at home.
Pottery Festival is taken place along Gojo,the 5th street at the same period.